When it comes to getting a getting hired for that job that you want then, it does not matter if your job is in a million dollar national company or you are going to be working for a little, local business, the basic rules still apply. Whether you get the job or not is fully determined by how confident and well prepared you come across to the interviewer.
Pre Interview Preparation
Obviously before you can get any interviews you need to contact some companies who are offering jobs in the role that you want to go into. Your CV should be direct and to the point and always highlight the skills you have that are requested on the job outline.  Don't expect to send your CV off to 20 companies and get 20 interviews, it might happen but it won't always. Some companies will reply and letting you know they are not hiring right now, but others won't even reply, so don't get disheartened by this. When you do get a successful reply it will either state in the letter the time and date of your interview or it will ask you to contact the company to book a time and date. Obviously if you have to contact the company then ensure you are courteous and friendly to the receptionist or secretary who is booking your appointment. You never know if this might be a part of the interview process.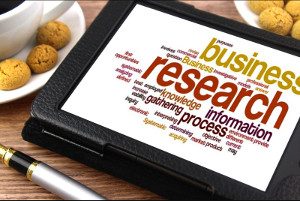 Research The Company
Leading up to the interview make use of the internet and any other resources you have to find out as much about the company as you can. When were they formed? What do they do? What will your role be? if you can find any interesting facts about the company would be good, it will show them you have done your homework.
Give some thought to the answers you will give to the standard interview questions, Why do you want to work for us? When answering the question it doesn't want to sound scripted so just keep some bullet points in your head and keep the rest spontaneous.
The Day Of The Interview
On the day of the interview you need to make sure that first and foremost you arrive early for your appointment, this will give you time to collect your thoughts before you are called into the interview. If you haven't already done it now is a good time to switch off your mobile phone, the last thing you want is your phone going off while you are being interviewed.
Dress For Success!
First impressions last so your dress and posture should be immaculate, it will be the first thing that the interviewer notices about you. Dress suitably smart, not like you are going out to a night club, and carry yourself with confidence, don't slouch as you walk into the interview room. You need to look at your best.
Posture
Maintain your great first impression by greeting the interviewer with a firm hand shake, good eye contact a friendly smile and a courteous greeting thanking the interviewer for taking the time to interview you for the position.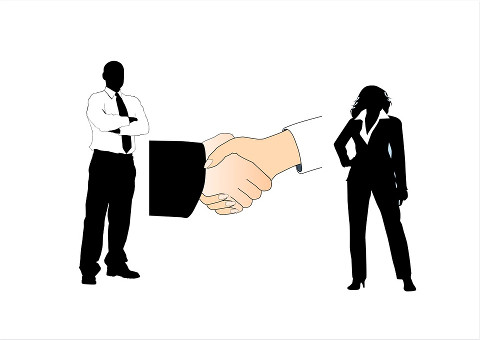 Don't Under or Over Sell Yourself
When the interviewer is asking you questions, be truthful and answer the questions accurately but also try to keep the answer brief.  Make sure that with your answers you convey to the interviewer your main qualities and what benefits you will bring to their company. If this will be your first job then what you lack in experience you have to make up for in confidence and showing that you are eager and ready to learn new skills. If this is not your first job then when you are asked about your previous employment don't make negative remarks about it, keep it positive, even if you hated it.
Do not be afraid to mention your qualities and sell yourself to the interviewer, but also do not be to overconfident that you come across as arrogant or a know it all. Just be confident in yourself and your abilities that you will bring to the position
Don't Be Afraid To Ask The Interviewer Questions
Don't forget that the interview is as much about you finding out as to whether you want to take the position as it is for the interviewer to decide if he wants to hire you. So any questions that you are unsure about the role would be good to ask here. This will also show the interviewer that you are interested in finding out more about the role. However now is not the time to start asking about the wage and benefits package for the role, unless the interviewer brings it up.
Wrapping It Up
As the interview starts to draw to a close, make sure that you have mentioned everything that you had wanted to say. You can summarise your strong points and the positive traits that you will be bringing to the company. The for the close finish as you started, with a firm hand shake, good eye contact a friendly smile and thanking the interviewer for their time.
Good luck in your job hunting and if you follow these tips and they will help you to get your dream job.